Name:
Amara Kgosi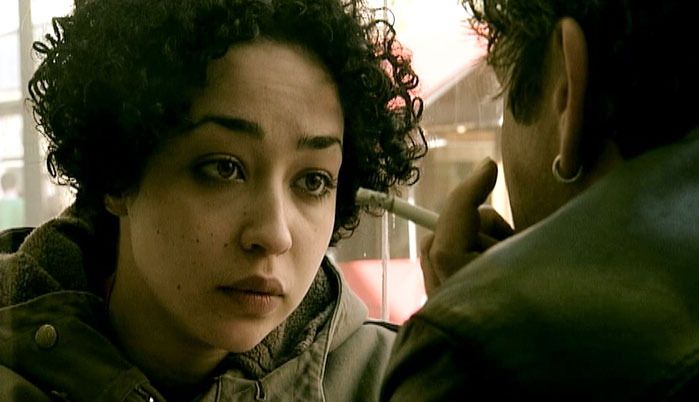 Gender:
Female

Age:
22

Height:
5'8"

Weight:
She's healthy, not particularly athletic but strong for her size

Hair:
A mess of coarse black curls that she fights daily to control. She keeps her hair trimmed short or else it has a mind of it's own.

Eyes:
Dark brown, almost black

Race:
Mixed – her father is Ethiopian, her mother Puerto Rican

Birthplace:
Detroit, Michigan

Character Story: (education, occupation, how they survived, etc.)
Amara grew up poor and is still poor. Her father and mother worked every day of her life, doing whatever it took to stay ahead of the bill collectors. She went to school and enjoyed her early education, but once she entered junior high she realized just how different she was from other teens. They had nice clothing, she didn't. They had brand names, she didn't. They hung out and listened to music while she went to clean houses with her mother after school. They went on vacations, she did piles of laundry. She got tired of being an outsider because she got free school lunches and her family was on welfare, so she just stopped attending classes.
Her parents never spoke openly about their situation, but Amara paid attention to the world around her. She lied about her age and got a job as a bagger at a corner grocery store and used her wages to help put food on the table or buy new clothes for her younger sister. She kept very little for herself, just enough to go to Goodwill and get the few things she needed, or Dollar General to buy grooming products.
By the time she was 18, Amara was working three jobs. She was full time at the grocery store now, working as a cashier or stocker as needed, part time at a gas station in the evenings and cleaned a hotel on the weekends. Amara has always been very dedicated in her work, but feels the drive to move on alone and try to start over somewhere new, but she is afraid to leave her little sister. She has never been interested in returning to school to further her education.
In the last four years, her family has moved several times due to her father losing his manufacturing job and being unable to find long term employment. First they moved to live with his family until he lost another job and they could no longer afford to help them out, then they moved with her mother's family until they were kicked out again. They moved in with other relatives while her father worked odd jobs and finally find one in a warehouse that made enough to afford a small one bedroom apartment in a rundown complex. She has always been able to pick up two or three jobs where ever they landed.
Amara has had a handful of casual boyfriends over the years, but nothing has lasted more than a few months. She is just friendly enough at work to get by, but in her personal life she is standoffish with people outside her immediate family. She is introspective and likes to doodle little characters but she does not write down her thoughts. She has built a resentment for most people, especially affluent Caucasians, and will make sarcastic quips about them but cover it thinly as humor.
She was home when the chaos first started, sharing a twin sized mattress on the floor with her sister, now 12 years old. There was a sound in the apartment next door rousing her from sleep, something heavy hitting the wall followed by screams. Her sister awoke, afraid. Amara held her close as they listened to the slaughter of their neighbor, their father joining them and telling them to be quiet. Her mother was out at a job, unable to call home since they did not have money for cell phones. In the morning, after her mother failed to return from work, her father decided they should go find her. It was snowing, so they all bundled up and headed out for the bakery three blocks away. What they saw was a nightmare. People lay dying in the street, cars wrecked into each other, the snow splashed red everywhere they looked.
Amara held her sister's face against her chest as they wove around people begging for help, singing a lullaby to keep her sister calm. They found the bakery deserted when they arrived there, nothing left but the settling smell of fresh baked bread and cinnamon rolls and the heat resonating from the tall ovens. There was a blood trail leading to the back of the building but no one outside in the alley. Fearing the worst, their father decided that he had to protect his daughters and they would be safer if they left the city. The task was not so simple. They owned a car that was on the verge of completely breaking down, and the streets and highways were so chocked with cars and crowded with the maniacs trying to eat each other that it would be useless to them anyway. One of the freaks got her father before he could beat them off, and he was bleeding out so badly he told his daughters to just keep going without him. He would find them later, he promised, once he found a doctor to fix his injury.
Not wanting to be a disobedient daughter, but disagreeing with her father, she picked her sister up, struggling under the added weight, and left the main road, walking parallel to the snow covered tarmac. She didn't know where she was going, she didn't have any supplies to take her there, but she knew she had to keep her sister safe and that thought alone kept her putting one foot in front of the other and trudging through the falling snow.

Appearance:
She is a young adult with large eyes that hold a hard look beyond her years and lips set in a flat line. She often looks concerned or worried. She never wears make-up or perfumes.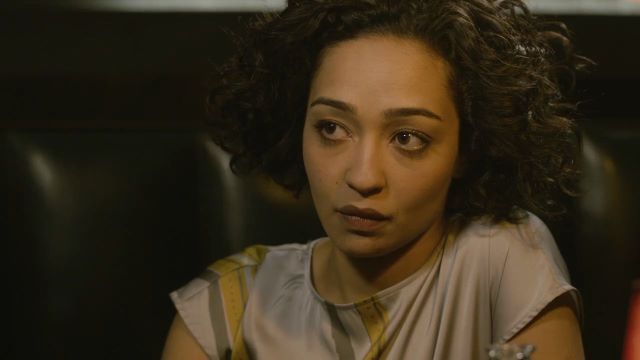 Other Physical Characteristics:
She has a tattoo on her inner left wrist of the Ethiopian flag and the Puetro Rican flag on her inner right wrist to honor her mixed heritage.

Clothing:
She wears whatever she has, usually clothing from second hand stores or family friends discarded fashions. She's not worried about her looks, she has bigger issues to focus on.
On the day in question she was wearing a pair of brown winter boots with furr lining and purple wool socks, black thermal leggings under a pair of olive cargo pants, a red and white mid-thigh length sweater dress, and a gray coat with a furry lining.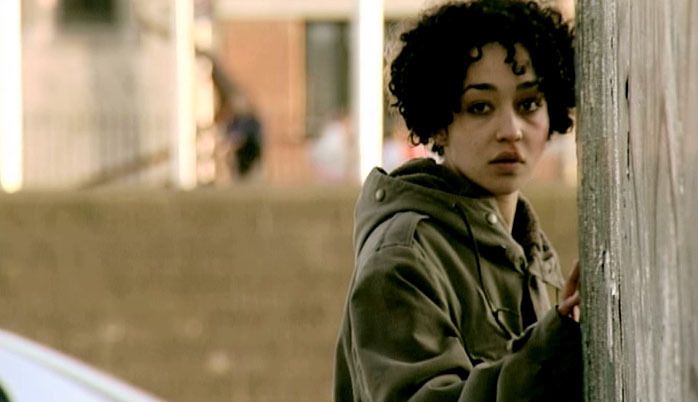 Personality:
Amara has a grudge against the world, a chip on her shoulder, a foul mouth, and is quick to put up a wall around herself. She prefers silence over conversation and isn't afraid to get in anyone's face if she feels challenged. She will make snarky remarks about people if she resents them but try to hide it as humor.

Strengths:
Hard working.
Great organizer.
Great cleaner.
Decent cook.
Can make do with very little.
Loyal to the few she trusts.

Weaknesses:
Can't drive a car.
Can't swim.
Difficulty relating with other people.
Combative personality.
Resentment of people better off than her.
Distrust of Caucasians.

Starting Equipment:
Absolutely nothing but the clothes on her back.
---
Secondary Character:
Name:
Ruby Beth Kgosi

Gender:
Female

Age:
12

Height:
4'9"

Weight:
She's very thin, but not to the point of looking unhealthy

Hair:
Shoulder length, black, kinky curls

Eyes:
Big, bright eyes, dark brown

Race:
Mixed

Birthplace:
Detroit, Michigan

Character Story:
Born into a poor family, but her older sister tried to make sure she had a few nice things. Is a median student, just starting to get boy crazy. Loves music and aspires to be a rapper when she gets older but has no idea how to make that happen; it's just a childhood dream. She is very girly and loves wearing make-up and tries to have the latest fashions. Like a typical pre-teen, she doesn't like hard work and does not help her family in their side jobs or around the house.

Appearance:
[ trying to find a pic.... suggestions? ]

Clothing:
On the day they left home, she was wearing black fur lined winter boots, fuzzy magenta socks, fleece pajama bottoms with a print of Tinkerbell, a pink sweater, and a puffy black jacket.

Personality:
She's a typical teen. Lazy, boy crazy, sassy.

Strengths:
Easy going.
Friendly.
Gregarious.

Weaknesses:
Inexperienced.
Thinks she knows everything.
Girly, prissy.
Trusting.

Starting Equipment:
A small purse with lip gloss, a paper nail file, a mini-polish, compact mirror, and mini-body mist in Peppermint Patty