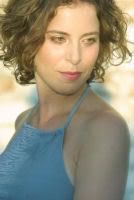 [ 1 point remaining ]
Name: Tora Kryst
Gender: Female
Age: 32
Height: 5'9"
Weight: 145 lbs
Hair: Light brown
Eyes: Brown
Ethnicity: Caucasian - American born of a German father
Birthplace: The small town of Buffalo Lake, Minnesota
Character Story: Tora was born to a teacher mother and laborer German father. Her childhood was as normal as can be. She rode her bike in the streets with her friends, she goofed off in school, she played on the soccer team, she had hopes and dreams, she fell in love and out of love. Tora could not pick a path for her future, but as luck would have it, she wouldn't have to worry about picking a career path. Bodies were running short during the war, and Tora did not try to hide behind being a female to get out of service. When her birthday was called, she reported for duty. Tora found that the soldier life was agreeable with her, and she dedicated herself to the work. It was difficult for a woman to make her way in the services, but she proved her ability and skills and was grudgingly accepted into fold. She was pushed into the ZS, as most people called it, working as their Point "Man". Her feelings are torn on their new mission – she is excited to see her fahter's home land, but as always she is weary of what they will encounter once there.
Character Personality: Tora is extremely dedicated while on the job. She is focused, observant, quiet, serious. While relaxing with her friends, she is opinionated, friendly, caring.
Character Appearance: Tora's hair is naturally curly, but she has it cut short in compliance with standards. Her face narrows at the chin, her jaw line is not strong, her brow is wide.
Other Physical Characteristics: ---
Character Clothing: She most often wears her BDUs, but when she can choose her own style, she prefers dark colored pants and light colored shirts of light materials.
Occupation: Point Man for the ZS
Equipment:
M1941 Johnson machine gun and 50 shells
M1911 pistol and 2 spare clips of 6 bullets
2 MK2 Grenades
Flashlight
Dog tags
Vehicle: ---
Advantages:
Absolute Timing [ -5 ]
Acute Hearing [ level 4, -8 ]
Acute Taste and Smell [ level 3, -6 ]
Acute Vision [ level 8, -16 ]
Alertness [ level 5, -25 ]
Combat Reflexes [ -15 ]
Danger Sense [ -15 ]
Intuition [ -15 ]
Military Rank – [ Private ] [ -5 ]
Peripheral Vision [ -15 ]
Disadvantages:
Anti-Authoritarian [ +10 ]
Dyslexia [ + 15 ]
Foul Mouth [ +5 ]
Honesty [ +10 ]
Stubbornness [ +5 ]
Vow [ No man left behind ] [ +15 ]
Skills:
Breath Control [ level 2, -5 per level ]
Language [ German ]
Gesture [ level 1, -2 per level ]
Tracking [ level 4, -3 per level ]
Intimidation [ acting ] [ level 1, -3 per level ]
Tactics [ level 1, -4 per level ]
Pistol [ level 3, -3 per level ]
Attributes:
Stamina: 8
Accuracy: 10
Tech: 2
Speed: 10