Yes, I know. "Oh for Fuck's sake, Grant's trying to start another game, even when he was too lazy to keep his other games going.
Panic not, though, L's and G's, because this one's been something I've been brewing up for quite a while now. Up until recently, though, I just couldn't think of a decent way for it to be played.
However, I've had something of a brain-wave. I'm still ironing out the creases on this thing, and the maps are gonna take a while (if I ever get them done) but regardless, I give you...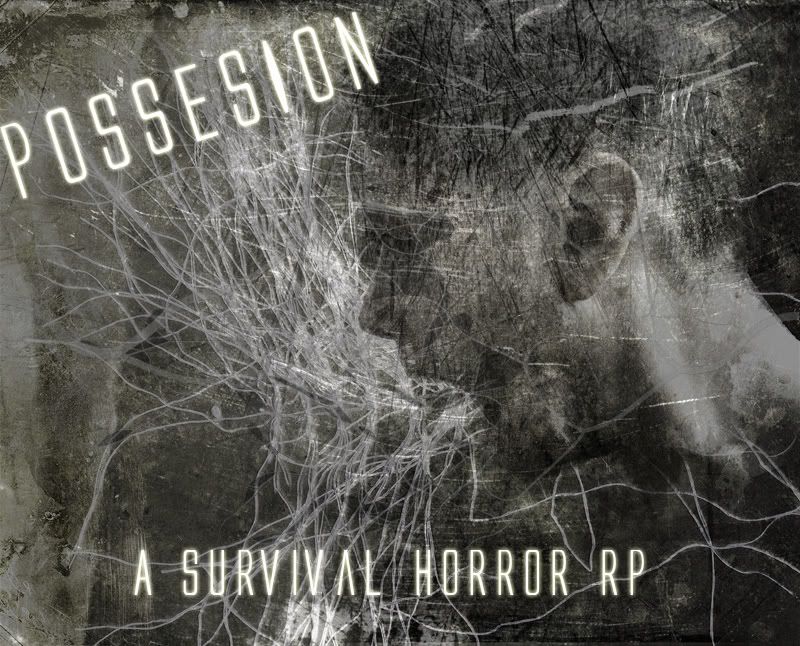 POSSESSION
It's been two weeks to the day since the Republic of New Eden lost contact with it's deep-space research ship, 'The Path to Enlightenment'.
All attempts to contact the ship have been met with silence. Patrols sent to locate the ship have been unable to locate it. But fnally, the missing ship, home to several hundred scientists along with a full unit of security staff and their families, has been found, floating in the vast emptiness of space.
Enter the freelance repair freighter, 'The Precipice', and it's crew, nearby to the location of the derelict research ship and having been hired by the Republic to board the Path, discover what has happened, and get it running again. An easy job to them, and the pay's pretty good.
In truth, they have no idea what they are walking in to. Aboard the Path, something has been released, a creature that can possess the bodies of humans, a creature intent on killing everyone it can.
It could be anyone; the captain, your best friend, even yourself. Who can you trust? How can you tell who's lying and who's telling the truth?
And how do you stop the creature before it murders everyone aboard the ship?
---
'Possession' isn't a zombie RP; it's still very much in the realms of horror, though. Players take the role of one of the crew members of 'The Precipice', a freelance repair ship that hires itself out to repair damaged ships in deep space. Arriving onboard 'The Path to Enlightenment', one of the crew members will become 'possessed', leading him or her to attempt to murder their crew-mates.
To add a unique twist to this game, every crew member's sanity aboard 'The Path to Enlightenment' will be tracked and affected by events that occur, meaning it is possible for crew members to be driven insane. The ship itself will also be a danger unto itself, due to the damage it has sustained. Airlocks can burst open, gravity stabilizers can fail, leading to confusion and chaos aboard the ship that can aid the possessed crew-mate.
Anyways, enough rambling. Here's what sort of crew-members the game will need.
---
THE CAPTAIN:
-This character is for one of the more experianced members only- The captain is just that; the person in charge of 'The Precipice'. And in the situation they're going in to, they're going to be in for a rough time, with one of their crew out to murder the rest.
PILOT:
The crew-member in charge of getting everyone from A to B. There is a single pilot aboard 'The Precipice'.
ENGINEERS:
These guys are 'The Precipice's bread and butter, as they are the ones who repair the ships they are assigned to. They are hired for their proficiency at mending anything from frieghters to space-stations, and work alongside the technicians to get damaged ships back up and running again. They deal with the hardware side of repairs, fixing broken engines and sealing airlocks.
TECHNICIANS:
Alongside the engineers, these are the main earners of 'The Precipice'. Experts of all things electronic, the technicians repair a damaged ships computers and internal systems whilst the engineers deal with the damage to the ship.
SECURITY OFFICERS:
Whilst 'The Precipice' isn't the sort of ship that goes looking for trouble, trouble can sometimes find it, which is where the security team comes in handy. They carry the main firepower, and deal with any threats to the other crew-members whilst aboard the ships they repair. Meaning they've got their work cut out for them aboard 'The Path to Enlightenment'.
MEDICAL OFFICERS:
Injuries do often happen when a crew spends most of its time repairing damaged ships, which is why 'The Precipice' has medical officers to tend to anyone injured whilst carrying out their jobs. They don't have the greatest and most up-to-date medical equipment, but they are capable of patching up most injuries and wounds that they come across.
Captain - Kerwyn J. Argyle(BasScherner)
Pilot - Nicholas 'Nick' Rogers (Sandite007)
Security Officers - Allen Greene (Rhine)
Technician - Coreen Conti (Scattered Ashie)
-POSITIONS CLAIMED-
Medical Officer - Cregger
Co-Pilot - Jasmin73
Cook - VanderPike
Enginneer - Scotwithjust1t
If I missed anyone, lemme know.
---
MADNESS RULES
Events aboard 'The Path to Enlightenment' are going to take their toll on the crew; to represent this, 'Possession' has rules to track a characters descent into madness and insanity.
Every time a character is confronted with situations that could cause them psychological damage (such as, say, the murder of a long-time friend and crew-mate), a roll will be made; think of it as a saving throw. If the roll succeeds, the character manages to avoid any mental harm, but if they fail the roll, they lose a point on their 'madness meter'. Each player has 5 points on their meter; should they lose all of them, their character will temporarily go insane.
Certain skills and advantages will increase the number of points a character has on their meter, and certain disadvantages will decrease them. It'd be unfair if I told you which ones they are, however.
---
THE UNIVERSE OF 'POSSESSION'


In truth, Earth really isn't that much different to what it is now. Resources are just about dried up, it must be said, which means a lot of off-world companies are making a fortune sending shipments back home, and we've managed not to wipe ourselves out with nuclear weapons as of yet (though on occasions we have come close). The UN is just as useless in trying to govern the colonisation of new planets and deep-space stations as it is at trying to police over Earth, and the Russians still don't like anybody.

What's changed is that something of a race to colonise the new planets being discovered has begun, with almost every nation investing as much finance as it can in colony projects and building up their fleets. Although this hasn't led to any major confrontations just yet, the cynics amongst the human race are fairly sure it's just a matter of time before things start getting rough and war breaks out, and in all honesty, they probably do have a point.

Breakaway nations are being formed, as well; those disillusioned by the current governments are more than capable of jetting off to some uninhabited planet and starting their own, providing they can get enough people to support their endevours. One particular example of this is the Republic of New Eden. New Eden is a religious society, though not a fundimentalist one. Their work is largely scientific, as they are attempting to discover Man's true place in the universe, as well as "other examples of God's work on distant planets". Their developments in science and technology are incredible; the Republic is making a considerable amount selling their creations onto the highest bidder in order to fund their research.

Different ways of life are beginning to occur; many people are beginning to spend their childhood aboard ships, travelling through space. Such people are known as 'Wayfarers' (OOC: Thank you Sandite for the suggestion). Some grow tired of the environments they have lived in, and leave to live on the many new planets being colonised and tera-formed, but a large majority go on to spend most of their lives in space aboard the many ships that transverse it.

---
TECHNOLOGY IN THE UNIVERSE OF 'POSSESSION'


Mankind is beginning to spread into the stars, and the technology it has developed is advancing rapidly. Newer, more powerful and faster ships are being developed all the time. However, the most advanced technology is still not readily available to the public; you'll generally only find it in the hands of the government and military forces (meaning you better have a damn good reason for it if your character is packing something high-tech).

In terms of weapons, conventional firearms are still the norm. They're better developed and more advanced, but are still loaded with bullets rather than anything excessively sci-fi-ish. Laser technology has been developed, but only recently, and such weapons are heavily restricted.

Ships don't go at 'warp speed' in true Trekkie style, though they go pretty damn fast. However, it can often take several weeks, or even months, to get to a destination, which means cyro-pods are installed in every ship. The auto-pilot gets the crew most of the way, and they take over at the end for the more difficult part of landing or docking.