Name: Yvette Moreau

Gender: Female

Age: 31

Height: 5'11"

Weight: 115 lbs [ underweight ]

Hair: Naturally a dark brown, luxurious waves, three inches below the shoulders, with long side bangs, but she changes it frequently to fit roles.

Eyes: Clear blue

Ethnicity: Caucasian

Birthplace: Lyons, France

Character Story:
"So how did you get started?"
"It was so long ago!" she says with an easy laugh, shifting in her chair to lean forward slightly, keeping a relaxed attitude. "I was just three years old, it was a commercial for little girls dresses. Oh my, yes! Those are the pictures!" Both the woman and the interviewer laugh now as they show pictures of a young girl in frilly dresses. "Where did you find those?" Everyone always asked this question even though the answer was known. They were readily available to anyone with access to the internet. You didn't become internationally famous without having embarrassing pictures floating around.
"What was your first big project?"
"I did a series of quest appearances on a childrens' show in France, I played the friend of one of the main characters, it was a short walk-on every two or three episodes. From there I was offered a small role in a movie, when I was eleven or twelve. I was on screen for a full 38 minutes. That is what launched my career. The movie was popular world-wide."
"Is that when you came to America?"
"Yes, to do a role on a teenage drama series, one of the seven main characters. But there were also more film roles, small parts, a few staring roles in scary films because they said I was a good screamer."
"In which role did you meet your husband?"
She gives a shy smile. "I was the second victim in a movie called 'Scream Time for the Prom Queens', I was stabbed in the shower. He was the director and kept getting upset with me because I would turn my back to the camera instead of exposing myself. He felt bad for yelling at me so much, invited me out for dinner. We had a lot in common, had a lot of fun together, and he decided that I didn't need to show my breasts in the movie," a friendly laugh follows. She'd told the story many times, it wasn't breaking news, but everyone always asked. They had to. Her husband was now a top dollar producer and people were busy sucking up to him.
"And you have how many children with him?"
"Jacob and I have two children. Little Ancel who is four and Mireille who is just 8 months."
"How has having children impacted your career?"
"It is hard sometimes, but we have supportive family members who help us. This is my first movie since having Millie, so I was very excited to get back to work."
"I've heard a lot of references to how humble you are. You're one of those women who never seems to be in the news for any scandal or marriage issues. How have you avoided those negative traps?"
"It's just not in my nature. I love acting, but I do not enjoy drama in my personal life so I stay as far away from all that as I can."
"Tell us a little about the new movie."
"It is a family drama. I star along with some very big names as well as a few up-and-comers who have a lot of promise. It confronts conflicts between multiple generations and their differing opinions on some very serious current issues in the world, and how those opinions can effect the delicate interpersonal relationships. We do not sugarcoat issues real families face, we tackle them head-on and show that sometimes love is simply not enough to heal the wounds."
"I haven't seen the movie yet, but I've heard that at times it is very hard to watch, and that it doesn't have a happy ending."
"No. The director wanted to put a very real face on the issues and make the movie more accessible to a wider audience."
"A lot of people are predicting that you're lined up to receive another award for your acting."
Her smile was police, embarrassed. "It is too early in the year to start making those kind of predictions. I am just happy to have been considered for the role. I had a great time working with everyone and bringing this vision to life."
"So what's it like being an aging actress in Hollywood?"
She stares at the reporter, trying to keep her expression even despite the rising heat in her cheeks. She did not like being reminded of the fact that her days as a teenager in high school drams were over, and that by director's standards she was quickly aging out of staring roles. "I don't understand why everyone makes an issue out of being thirty. I am still young and vital and have many roles ahead of me. We're almost done filming one and I'm reading a script for two more."
"Is it true that in one role you'll be playing a mother?"
She bites her lips to keep from frowning, forces a smile instead. "In one of the scripts, yes. I think it will be a fun, unique role for me, I've never played a mother, it will test my skills."
"Do you worry that your days of acting will come to an end soon? Will you move to another role in the industry, any directing jobs in the neat future?"
"No.... no. As I said I have many roles ahead of me, and when the scripts stop arriving, I will focus more time on my family."
"Thank you for time, this was a wonderful interview."
"Thank you," she says with a warm smile and a handshake.
Thank God it was over.
-
She felt more comfortable at her home, surrounded by the rolling hills, the trees, her horses and her family. No flash bulbs in her face, no annoying questions and microphones, no directors, producers, publicists, accounts, fans. She would walk around in oversized shirts and ill fitted pants without worrying about ending up on some Worst Dressed list. She would roll around in the grass with her children without someone using a high powered telescopic lens to shoot pictures of private family moments. She could be herself, across the country from Hollywood and all the worries.
Her life was charmed. A handsome husband, a glamorous career, two wonderful children, the perfect home with employees to keep it running. She was genuinely a happy person, in love with her life.
She shielded Ancel from the news but kept going to Jacob to get updates on the chaos spreading throughout the cities. Her publicist made regular calls for the first three days, told her to stay out of the city, stay out in the country to keep her family safe, but on the fourth days his called stopped and hers went unanswered. On the fifth day her phone no longer had a connection to any service, and then the power went out. Erin, her long time body guard, moved from the small house to the large one, taking residence in a guest room on the second floor, across from the master. That night they had a large cookout, used up meat in the freezer, devoured any other perishable foods in the refrigerator.
On the seventh day, Yvette and Jacob went to ride horses and found two people loitering outside the property fence. Jacob attempted to shoo them away, but the pair worked their jaws, opening and closing them in an imitation of eating. Their eyes had a far away look, their skin jaundiced and graying. After several minutes Yvette begged him to return to the stables. They decided not to tell Erin about the incident. The next day he came to them with a report of more people at the gates, a dozen in all. They all agreed that it was a worrisome turn of events, but decided not to do anything about it. Not yet.
Three days later they had no choice but to make a move. While preparing a plate of fruits on the verge of going bad, Yvette nicked one of her fingers with the cutting knife when the sound of glass came from the other room. Erin was instantly on his feet, had a pistol drawn as he went to inspect it. Yvette reassured Ancel that everything was okay and gave him a slice of gala apple to eat. Sounds of a struggle came from the other room, shouting, yelling, a piece of glass breaking on the wooden floor. Calming Ancel was not easy, but she cooed and soothed him while grabbing a paper grocery bag from under the sink and throwing in food, stable things like granola bars, the rest of the apples, dry cereal, a few cans of soup, crackers, bottles of water. She was barely aware that she was screaming for Jacob to go get the baby, to get little Mireille.
She grabbed Ancel, held him close to her as he cried into her shoulder, his tears quickly wetting her shirt, positioned them close to the door leading to the garage, the bag of food heavy in her hands. She screamed for anyone who could hear them, her heart pounding heavily in her chest and ears, her throat getting raw. What felt like a lifetime passed before Erin ran in holding the baby, Jacob on his heels. Erin was barking commands about what to do, what to get. He brushed past Yvette and grabbed the car keys, opened the door to the garage and swept it with his pistol. He declared it safe. Jacob took the baby from him. The car was open and Erin was rushing everyone in, but Jacob wouldn't go. He was muttering something about a book, he had to get a book, he couldn't, he wouldn't leave it behind. He went back inside with Mireille. Erin tried to stop him, but then focused on Yvette. She put Ancel down in the backseat, but the wiry little boy slipped away, ran into the house after his father. Yvette went to chase after him, but Erin stopped her, used his booming voice and presence to make her get into the passenger seat, promised he would go get them. A high pitched shriek came from inside the house. Erin ran towards it. Yvette fought to breath as she sat tensely in the car, waiting, waiting.
Erin came back into the garage, his suit stained with blood, his hands red with it. It wasn't stage blood, it wasn't the candy gloss red she was used to. It was darker, thicker, not as shiny. It was real. Her stomach roiled as she looked at him, and she opened her door, leaned out to vomit onto the cement floor, once, twice. Erin pulled back in the car, reached over her to shut the door.
"My babies...." she said weakly.
He didn't say anything as he turned over the ignition and opened the door remotely. Yvette saw two strangers staggering through her kitchen before the car was in reverse and they were out in the sunshine. She had to shut her eyes against the sudden flare of light. The car hit something hard and heavy, she felt the car roll over it like a speed bump. She didn't ask what it was. The front gates of the property fence were open, bashed in by the invading strangers, but not quite wide enough for a car. She heard the sides scraping, metal on metal, as Erin steered them out and away from the once perfect home life she so enjoyed.
-
"Gas gauge is almost on empty," Erin said, causing Yvette to open her eyes and look at him.
She was curled up on the seat, facing the driver, not wanting to see anything else outside the windows. She had no idea what day it was, what time it was, didn't care, really. They had driven to the closest city, a small place with the most basic of needs. Even there the roads were congested with abandoned vehicles, doors hanging open as if the occupants had left in a hurry. The parked when they could, mostly during the day, and drove slowly through the streets, past dark, empty houses and closed businesses. That's why she stopped looking. It was too depressing seeing it all shut down, reminded her of her personal loss. She cried some, but tried to hold it in, hold it together. She felt guilty for wanting to fall apart given what Erin had been through. He had lost his family two years ago and did not fall apart, what right did she have to do it?
"I don't have my wallet to buy any," she said absently.
"I don't think that will be a problem," he said with a hint of laughter.
There was a long pause before she said, "No, I suppose not. We need more water."
"We'll find some," Erin said as she closed her eyes again.

Character Personality: She is usually a pleasant person, happy and out going, friendly and caring, but since the loss of her family she has fallen to depression.

Character Appearance: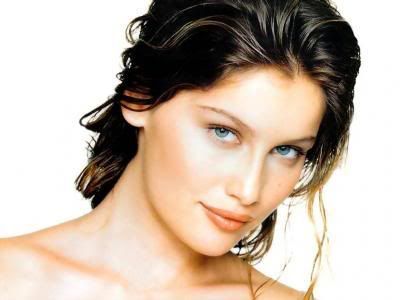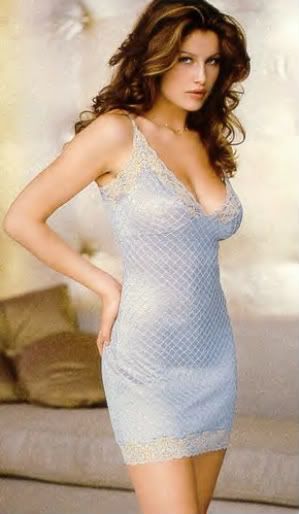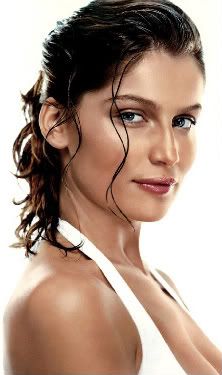 Other Physical Characteristics: She has a tattoo on her lower back, two roses with intertwining stems, and tiny little angels asleep in the center of each one, her childrens' names written over each one.

Character Clothing: On the day she left her home, she was wearing a pair of tailored DKNY blue jeans, a baby pink t-shirt with a screen print of a grungy flower, a pink push up bra, pink thong underwear, pink trouser socks, black patent leather ballet slipper style shoes. She is also wearing an infinity diamond necklace in white gold on a white gold box chain, a 5 carat diamond and white gold tennis bracelet, and a pair of pierced earrings that have a round diamond with a dangling diamond heart.

Occupation: Actress

Equipment:
Paper bag from Trader Joe's with 2 gala apples, 1 can of chicken noodle soup, 2 backs of peanut butter and crackers, 1 pack with 8 cinnamon graham crackers, and 1 12 ounce bottle of water

Vehicle: 2011 Lincoln MKS, in Kona Blue

Advantages:
Absolute Timing [ - 5 points ]
Charisma [ level 4 ] [ -20 points ]
Empathy [ - 15 points ]
[ Points: 100 – 40 = 60 points left ]

Disadvantages:
Combat Paralysis [ +15 points ]
Curiosity [ +5 points – mild ]
Low Pain Threshold [ +10 points ]
Narcissism [ + 5 points – mild ]
Overconfidence [ +10 points ]
Phobia [ being left alone ] [ +10 points ]
[ Points: 60 + 55 = 115 points left ]

Skills:
Animal Riding [ level 2 ] [ -3 per level, -6 points ]
Dancing [ level 2 ] [ -3 points per level, -6 points ]
Musical Instrument [ harp ] [ level 2 ] [ -4 points per level, -8 points ]
Skiing [ level 1 ] [ -4 points per level, -4 points total ]
Swimming [ level 2 ] [ -2 points per level, -4 points ]
Cooking [ level 3 ] [ -2 points per level, -6 points ]
Languages [ French ] [ native ]
Languages [ English ] [ level 5 ] [ -3 per level, -15 points ]
First Aid [ level 1 ] [ -2 points per level, -2 points ]
Computer Operation [ level 1 ] [ -2 per level, -2 points ]
Psychology [ level 2 ] [ -4 points per level, -8 points ]
Acting [ level 5 ] [ -3 points per level, -15 points ]
Performance [ level 5 ] [ -3 per level, -15 points ]
Savior-Faire [ level 3 ] [ -2 per level, -6 points ]
Sex Appeal [ level 4 ] [ -3 per level, -12 points ]
Driving [ passenger vehicles ] [ level 2 ] [ -3 per level, -6 points ]
[ Points: 115 – 115 = 0 ]


Attributes:

Strength:30
Stamina:42
Charisma:73
Dexterity:59
Intelligence:53
Perception:57